How to rent a bike in Srinagar
Looking for a unique and exciting way to explore Kashmir and want to make your journey even more adventurous. Then bike rental in Kashmir option is best for you. With bike rental Srinagar option you can easily get a bike on rent in Srinagar.
How to rent a bike in Srinagar Kashmir
Kashmir is a beautiful and popular destination, known for its stunning scenery and natural beauty. There are many ways to explore Kashmir, you can either hire a cab from best travel agency in Srinagar or go for self drive car option. But the best way to enjoy this beautiful region is to rent a bike in Srinagar. This gives you the freedom to travel at your own pace and stop whenever you want to take rest and enjoy a cup of tea amidst the breathtaking landscapes.
There are number of bike rental companies in Srinagar, to hire a bike in Srinagar just type Srinagar bike rental and choose the best one that meets your needs and budget.
Why choose two wheeler rent in Srinagar
Freedom to roam : Riding a bike in Srinagar provides the freedom to explore Kashmir at your own pace. You can stop wherever the view captures your heart, ensuring an immersive experience.
Connect with Nature: While riding a bike through the beautiful valleys of Kashmir allows you to feel the wind, breathe in the fresh mountain air, and hear the sounds of nature. It's like getting up close and personal with nature.
Access to Remote Places: There are many hidden gems in Kashmir which are  located in remote places. A bike allows you to access these less explored destinations, adding an element of adventure to your journey.
Cultural Immersion: Riding through local villages and towns provides a unique opportunity to interact with the warm and hospitable Kashmiri people. Experience the local culture of Kashmir,  traditional food, and create lasting memories.
Renting a Bike in Srinagar: A Guide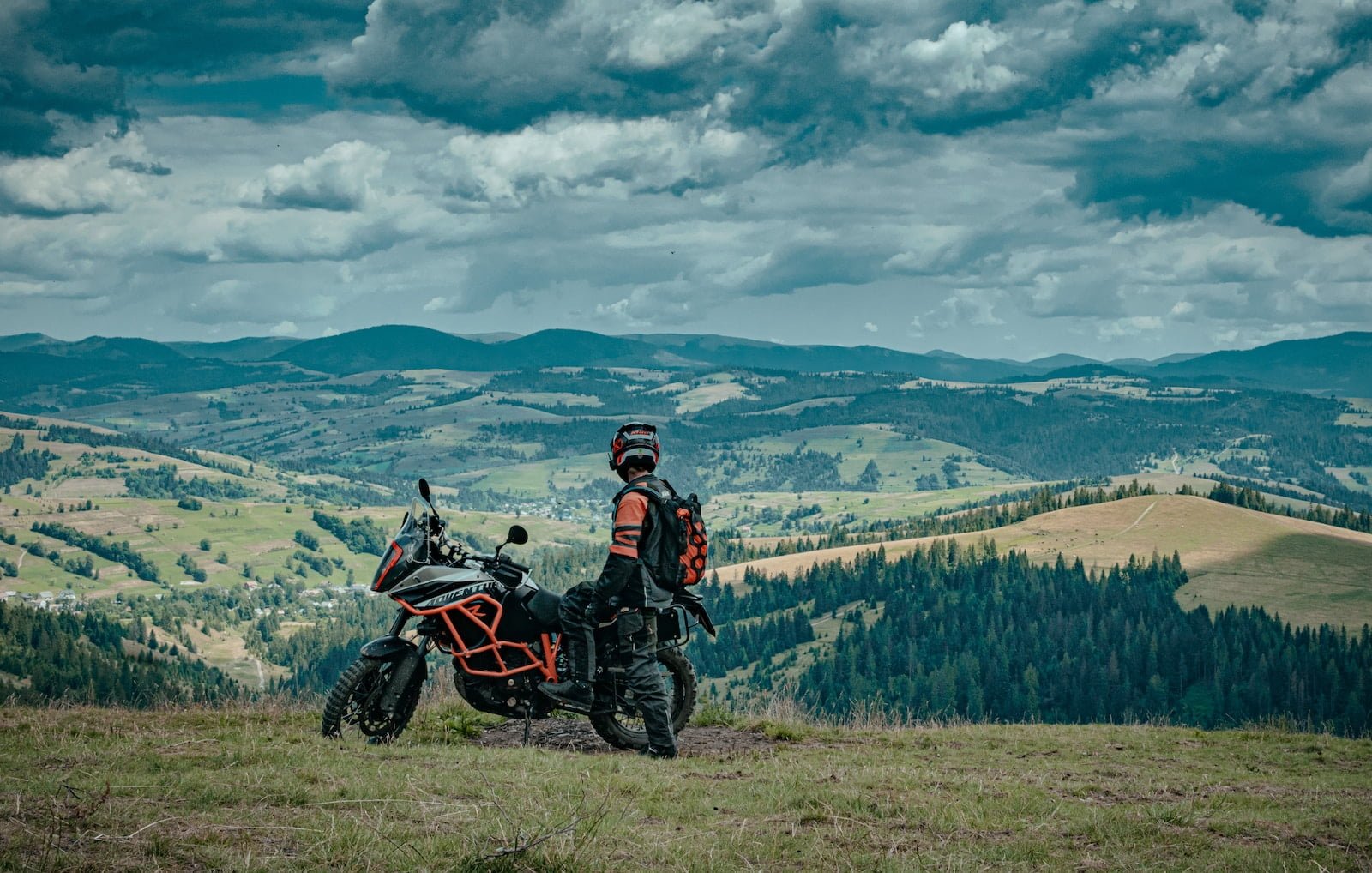 Choose a Reputable Rental Service
Start by researching and selecting a reliable bike rental service in Srinagar. Look for reviews, check their fleet of bikes, and ensure they provide well-maintained vehicles.
Choose the right bike for you
There are a variety of bikes available for rent in Srinagar, from scooters and motorcycles to touring bikes and mountain bikes. Choose the best that suits your needs and requirements.
Book your bike in advance
This is especially important during peak season, as bikes can go quickly. You can book your bike online or by phone.
Required Documents
Make sure you have all the necessary documents, including License and identity proof like Aadhar card or any valid document. 
Inspect the bike before you ride
It is always recommended to check the lights and brakes of the bike before going for the ride. Don't forget to wear a Helmet.
Plan Your Route
Kashmir has many beautiful destinations , each with its own charm. Plan your itinerary in advance, considering the distance, road conditions, and points of interest along the way.
Places to ride a bike in Kashmir
Once you have rented a bike in Srinagar, you are ready to explore the beautiful and attracting tourist destination in Kashmir. Here are some of the popular tourist destinations which you can cover on bike.
Dal Lake Srinagar
If you want to enjoy the ride in Srinagar then Dal lake is the best place to have a bike ride in Srinagar. Enjoy the stunning views of snowcapped mountains, shikara's  and  Houseboats.
Pahalgam
Pahalgam is another fantastic destination for a bike ride. For rent bike in Pahalgam, you can easily hire one online from Srinagar bike rental.
Sonamarg
Sonamarg is a popular hill station located just 80 kms from Srinagar. It is a popular tourist destination and also also a great place to go for a bike ride. There are many villages and places along the way where you can stop for a break.
Gulmarg
Gulmarg is another famous tourist destination and the road from Srinagar to Gulmarg is perfect for bike ride in the summer. The road to Gulmarg is well maintained and have some beautiful viewpoints where you can stop and enjoy the breathtaking scenery.
These are just a few of the many destinations where you can enjoy a bike ride and catch a glimpse of the real beauty of Kashmir.
Bikes available for rent in Srinagar
There are many bike rental options in Srinagar. Some of the most popular and famous bikes for rent in Srinagar include Royal Enfield 500 , Royal Enfield 350, Royal Enfield Himalayan, Royal Enfield Thunderbird, Bajaj Avenger, Bajaj Pulsar 220, Bajaj Pulsar 180. 
And if you're looking for scooty rental in Srinagar, you can choose from TVS Ntorq, Jupiter, Aviator, and Burgman scooters.
Where to Rent a bike in Srinagar
There are many agencies in Srinagar that offer  bike rental in Srinagar services. You can check online and then select the best one. 
For best bike rental rates and to get the best out of your trip. You should  consider the Bike rental Srinagar for bike hire in Srinagar. Their bikes are always in good condition and even providing the best riding gears. 
Srinagar bike rental price
The bike rent in srinagar price vary depending on the type of bike you choose and the duration. However, you can expect to pay between Rs. 900 and Rs. 2,000 per day.
Royal Enfield 350
Engine : 350cc
Rental Price : ₹1500/ per day
Royal Enfield 500
Engine : 500cc
Rental Price : ₹1700/ per day
Royal Enfield Himalayan
Engine : 411cc
Rental Price : ₹1800/ per day
Royal Enfield Thunderbird
Engine : 346
Rental Price : ₹1800/ per day
Bajaj Avenger
Engine : 220cc
Rental Price : ₹1200/ per day
Pulsar 180
Engine : 180 cc
Rental Price : ₹1100/ per day
Pulsar 220
Engine : 220cc
Rental Price: ₹1200/ per day
TVS Ntorq
Engine : 125 cc
Rental Price : ₹900/ per day
Srinagar bike rental Conclusion
Renting a bike in Srinagar is a great way to explore Kashmir and its rich culture. With a variety of bikes to choose from and a number of beautiful and serene routes to follow, there is something for everyone. Whether you are looking for a scenic ride around Dal Lake or looking for a adventure ride to Sonmarg or Pahalgam , you will always have a great time.
So why are you waiting, plan your Kashmir trip today and rent a bike in Srinagar to explore these beautiful locations.